Rewix Plugin for Prestahop
How to install Rewix Plugin for Prestashop
After purchasing Rewix Plugin and downloading it, you will need to install it into your Prestashop e-commerce via Modules and Services.
To install the Plugin, surf to the left sidebar onto Prestashop on Modules and Services and click on <Modules and Services>.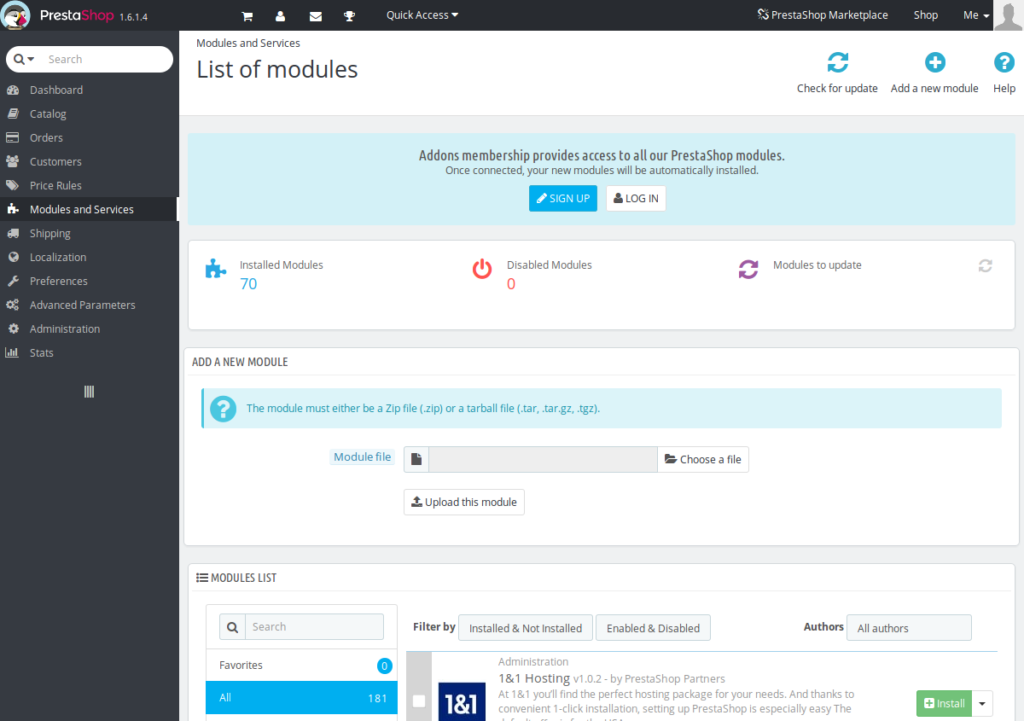 Press the button at the top right of the <Add a new module> page, a small section with the title <Add a new module> should appear on the screen.
Click on <Choose a file> and from explore file select the .zip module file you just purchased. After selecting the file, click <Upload this module>.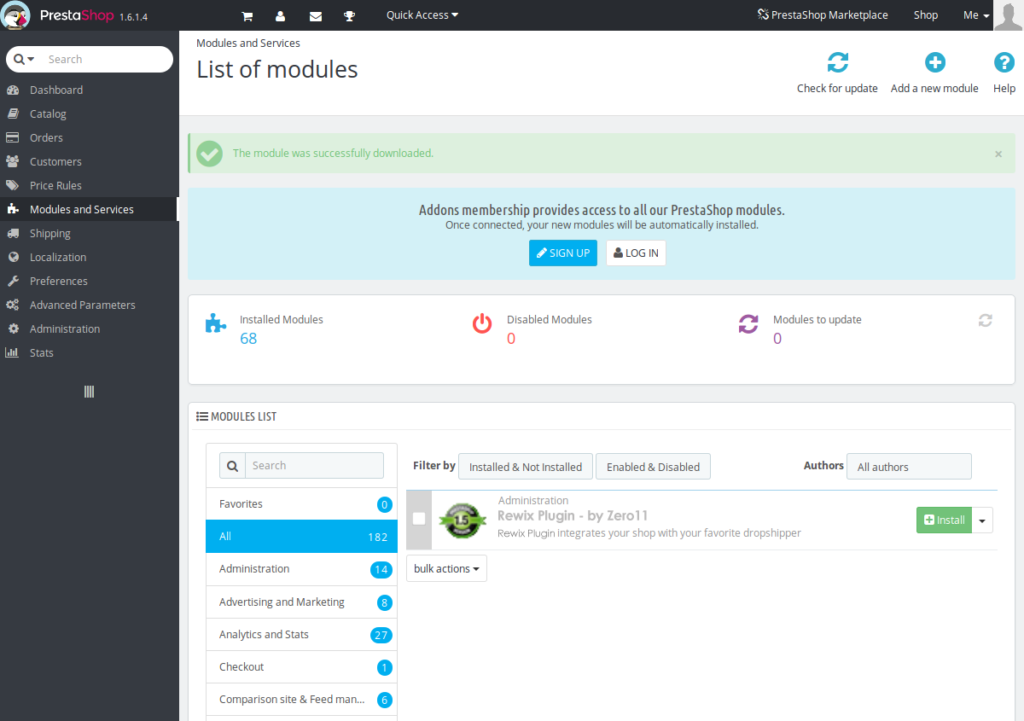 In the lower section of the page within <Modules List> click on the <Install> button a.
A confirmation window, such as the one below, should appear on the screen: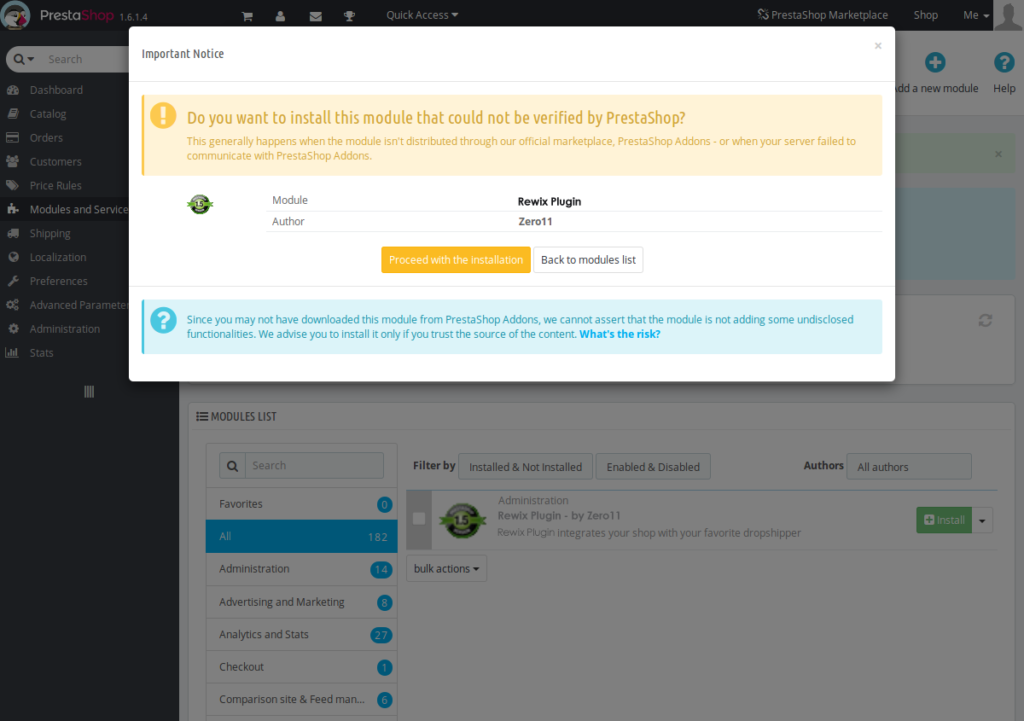 Click on < Proceed with the installation > for Rewix Plugin information.
If Prestashop redirects you to < configuration page> after the installation is complete, the installation has been successful.
If the installation process is successful, two new TABs should appear in the left sidebar:
How to update Rewix Plugin
PAY ATTENTION
DO NOT REMOVE the plugin while you are starting the upgrade process. Removing the plugin will cause the products synchronization to stop . Updates can be installed on the previous version of the plugin. Without removing the previous version, upload the last .zip file downloaded from our shop to your Prestashop e-commerce, using the same procedure explained above.
How to uninstall Rewix Plugin
If you want to remove Rewix Plugin from your online shop, you will have to manually delete all imported products and categories. When you uninstall the module using <Modules and Services>, the synchronization between the dropship service and the archive will be interrupted and you will not be able to restore it, unless you re-install the module and re-import all products.